Bail set at $500K for driver accused of killing Cleveland firefighter
Police reports showed the driver was drunk when he struck Firefighter Johnn Tetrick, who was working a rollover crash at the time of the incident
---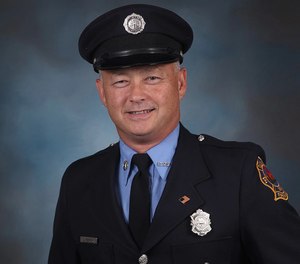 By Rachel Engel
FireRescue1
CLEVELAND, Ohio — A Cuyahoga County judge set the bail for a driver accused of killing a Cleveland firefighter at $500,000, ABC 13 reported. 
Leander Bissell, 40, was indicted on charges of murder, felonious assault, involuntary manslaughter, failure to stop after an accident, failure to comply and aggravated vehicular homicide in the death of Firefighter Johnny Tetrick. 
One of Tetrick's three daughters spoke at Bissell's arraignment, requesting bail be set at $1 million.
"I would like to ask the court for a million dollar bond on Mr. Bissell's prior record, the fact that he fled the scene, he was inebriated and he killed my father," she said.
Police reports showed Bissell was drunk when he struck Tetrick, who was working a rollover crash at the time of the incident. He later died from his injuries.
Bissell then fled the scene, police said. He was arrested several hours later at a Cleveland home.
A court date for Bissell is set for Dec. 7.
Family, friends and colleagues gathered to honor Tetrick at a funeral ceremony on Saturday, Nov. 26.