Lessons on communication, culture from the Nicole Mittendorff suicide
An in-depth examination into the department's communication and culture following Nicole Mittendorff's suicide holds lessons for all departments
---
When the committee that examined the Charleston Fire Department following Sofa Super Store fire released its findings, many spoke of how we should learn the lessons from Charleston so as not to repeat them. It's an oft-repeated message and a good one.
We all knew something like that could happen to us. But nobody I talked to or read believed Charleston's problems were like many other fire department in the country. Quite the opposite.
Yet when I read the 53-page cultural assessment report for Fairfax County (Va.) Fire and Rescue Department, my underlying thought was that this could be just about any department. Of course, it is not any other department.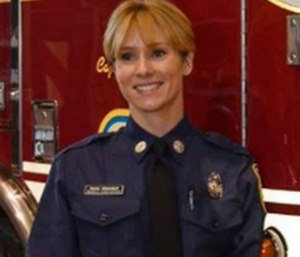 Fairfax dealt with the tragic disappearance and suicide of its member Nicole Mittendorff that drew national attention. The department was further dealt a blow when it came to light that an underground online chat room was being used — presumably by department members — to bully and harass others, including Mittendorff.
That too drew national attention and became a national embarrassment for the entire fire service. It's what sparked the need for the current study.
If you believe the report's findings, which I do because I have enough experience with those types of analysis, and if you can temporarily put aside the problems that led to the report, there's a good chance you'll recognize elements of your own department culture in it. Yes, some departments fall on the excellent side of the spectrum and some fall on the terrible side of the spectrum; most land somewhere in the middle.
Fairfax County is in that middle.
The outside firm that conducted what is often called a communication audit, surveyed all department members, interviewed randomly selected and targeted members, held focus groups and did benchmarking research. These are all sound practices when determining the communication and cultural health of an organization.
The results were neither glaringly bad nor glowingly positive.
Full examination
The firm reported many didn't trust department leaders, didn't feel the hiring process landed the best candidates, felt punishment was not meted out fairly, feared retribution and witnessed bullying and harassment. They also found members had a strong sense of loyalty to the job and the department.
Again, this could be Any Department, USA.
The firm did not investigate the claims to separate perception from reality and were clear that this was not an investigation. And for issues of culture and communication, perception and reality are much the same.
The most encouraging thing about this report is that it was commissioned in the first place. I've been directly involved with several audits like this and remain engaged with them through a university advisory committee I serve on. This is familiar turf.
The quality of an organization's internal communication is directly tied to the quality of its culture.
This type of communication and cultural assessment and analysis is critical for every organization. Unfortunately, these audits are too often used in reaction to a major problem.
Audits like this will establish on-going communication processes that identify problem areas when they are still small. Think of them as fire alarms that sound a warning at the first whiff of smoke or high heat.
These audits typically come with sound recommendations for improving communication within the department. That may involve processes to gain anonymous feedback, exercises or scheduling to build empathy across disparate teams or groups, transparent communication from leaders, and other tactics designed to monitor and improve communication, and ultimately the culture.
Fixing communication, culture
Not every department can afford to bring in an outside consultant to spend months conducting such an audit. Not every department can afford to hire a public information officer with internal communication expertise who can set up and run processes that will build a strong culture. But those who can, should.
If your department is volunteer and holds a 501c3 distinction, you may get some firms to do this work pro bono.
Another option is to contact local universities and colleges to see if they have experiential learning classes in their communications departments that will perform such an audit. Or, they may be able to direct graduate or doctoral students your way for an internship as part of their thesis research.
However you get it done, get it done, regardless of whether yours is a large career department, a small volunteer department or something in the middle.
A department's communication and culture are much like a human body. They need proper maintenance, routine examinations and at times surgical corrections if they are going to flourish over the long haul.
Fairfax County Fire and Rescue will need more than additional pages in the employee manual to improve relationships between firefighters and leaders, between those of different races and genders, between firefighters and medics, and between volunteers and career staff. This assessment was an important first step down that road.
I'm still angry over how Nicole Mittendorff was treated and the hateful comments leveled at her on that chat room. Yet I'm proud of that department and its members for opening themselves up to this process and making it public; they could have kept this examination private.
I'm hopeful that other firefighters who read this report and react to it online, will comment with restraint. Our brothers and sisters in Fairfax are going through an uncomfortable process to improve themselves and give us the opportunity to learn from them.
And in the end, our problems may resemble theirs more than we are comfortable admitting.