Mich. city FD says increased medical runs have consumed budget
The city's mayor said options include opting out of EMS services or cutting other services unless changes to funding or the county EMS system are made
---
By News Staff
DAVISON, Mich. — A Michigan city is looking for solutions after its fire department says increased medical calls have overrun their annual budget two years in a row.
The 2019-2020 budget for the Davison-Richfield Fire Department, which went into effect in July, has already run out due to the costs of covering medical calls, according to The Davison Index.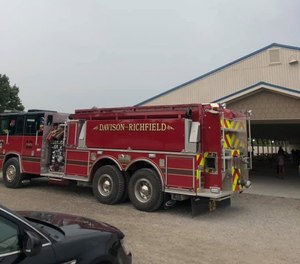 Fire Chief Brian Flewelling said changes in recent years to the Genesee County dispatch system, and the abolishment of ambulance bases across the county, are the causes of the department's high call volume.
Flewelling explained at a council meeting that ambulance companies now tend to post their rigs in areas with high call volumes, and county 911 dispatchers direct calls to the nearest fire department if an ambulance is not within five minutes or five miles of the scene.
"It is directly due to 911 and roving ambulances," said Flewelling. "What it does to the outlying areas is puts a real burden on us (firefighters), and taxpayers, to subsidize those ambulance companies."
The chief said the problem is county-wide, and Mayor Tim Bishop said options include opting out of EMS services or cutting other services unless changes to funding or the county EMS system are made.
The department recently negotiated with the county 911 center to expand the distance for private ambulances to eight miles.
City officials are also considering putting a previously rejected mill levy proposal that would raise money for public safety back on the ballot in 2020.