Out of tragedy, an affirmation that fire prevention messages do work
8-year-old Tamia Price remembered the firefighters' messages of knowing two ways out of the home
---
Tamia Price's father and her three siblings died in a house fire under my watch.
It was 2013 and I was the fire chief of the Prince George's County (Maryland) Fire/EMS Department.
While firefighters from the Kentland Volunteer Fire Department and others from Prince George's County fought valiantly that early-February morning, it was too little, too late. As daylight broke and we stood before the throng of National Capital Region news reporters and held interviews with the likes of The Washington Post, I held the sad and solemn responsibility of confirming to the community that we had lost a dad and three young children.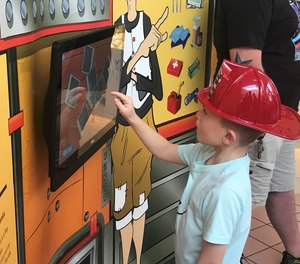 Yet out of those desperate and seemingly bottomless feelings, a visit with 8-year-old Tamia and her mother at the hospital, both of whom were able to make it out of a window with the help of neighbors, evoked a phoenix of fire prevention rising from the ashes.
Tamia told us that she remembered the firefighters coming to her school. They told her things like "stop, drop and roll" if you were on fire; "get low and go" and "feel the door" if there's a fire; and, most importantly, she remembered them telling her to have two ways out of every room in her house.
When fire struck at her Leslie Avenue home in Glenarden, all those memories rushed through her head. She pulled her mom over to the window and told her that was going to be their second way out because the hallway was full of smoke. Out of the mouths of babes rose that reassuring story that is one of the few positive things we have to hold onto from that day – a testimonial of our systems of school-based fire prevention messaging.
Increased focus on fire sprinklers and smoke/CO alarms
An overloaded or compromised electrical cord on a refrigerator started that fire, blocking the front exit from the home. With no working smoke alarms in the home, the family did not have early warning – and the home was too old to have been required to have residential fire sprinklers, as new homes in Prince George's County are required.
As was standard practice, we would be knocking on neighborhood doors within the week to offer home fire inspections and install smoke alarms where residents would allow us. Smoke alarms and, more recently, carbon monoxide (CO) detectors have been provided to the department through community partnerships.
Prince George's County was the first county in the United States to require both smoke/CO alarms and automatic sprinkler systems in new one- and two-family residential dwellings. With sprinkler legislation becoming effective in 1992, as of 2017, there were ZERO deaths in homes where a sprinkler system functioned properly, although during the same period, there had been nearly 100 fire fatalities where sprinklers were not installed or not operative. (In one sprinkler-protected structure, the heat had been turned off, pipes froze, and a death occurred, and in one sprinkler-protected home, a death occurred in the garage where a fire started, where there are no sprinklers.) The smoke alarms and sprinkler systems were a portion of an aggressive fire prevention and public education campaign that included legislative interaction and support.
Fire Prevention Week 2019: Plan your escape
"Not every hero wears a cape. Plan and Practice your Escape" is the 2019 NFPA theme for this year's Fire Prevention Week. During the entire month of October, but especially from Oct. 6-12, fire and EMS departments across the United States should be taking every effort possible to reach out into the communities to spread this vital message. Let's try to convert the naysayers amongst us who believe prevention is someone else's mission. After all, prevention and public education is the cornerstone of keeping each other and our communities safer.
While not every department has the same level of resources capable of being dedicated to the full community risk reduction (CRR) prevention mission, there is plenty you can do from your keyboard to make a difference. Whether it is forwarding this FPW link to local media, homeowners associations, fire department members or other community members, or visiting a school, setting up a booth at the local hardware store, having an open house, or partnering with the local radio, TV and/or newspaper media, or committing now to implement CRR – yes, every one of us can make a difference during Fire Prevention Week.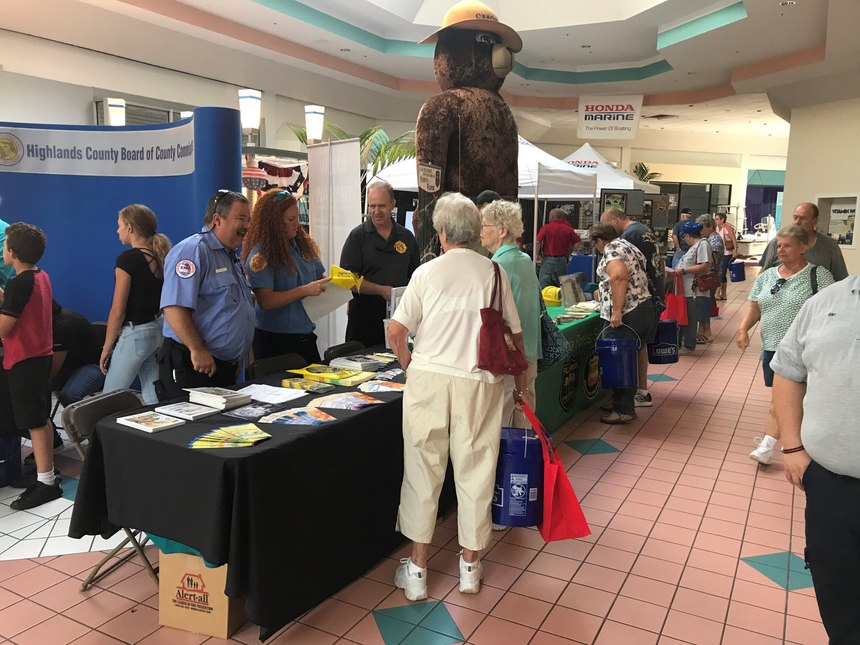 Chiefs have a responsibility to both their firefighters AND, equally as important, to their communities to work toward safer environments for everyone. The NFPA has released new resources in 2019, including NFPA 1300: Standard on Community Risk Assessment and Community Risk Reduction Development and this updated CRR website to help guide not only the fire chief but also community leaders working toward true community risk reductions.
Getting involved: Reach the children
There are many facets to a CRR program. Each is important, but I cannot overemphasize the need to get into your elementary schools. While inspections can be a byproduct of this mission, I'm more concerned at this juncture with getting out our messages of prevention and preparedness to the children. The digital age cannot replace the fire truck in the parking lot or the firefighter walking around the room. It doesn't cost you anything except time to get out in the schools to spread the message. If you need help establishing the message or honing the message, visit the Fire Prevention Week website to generate ideas.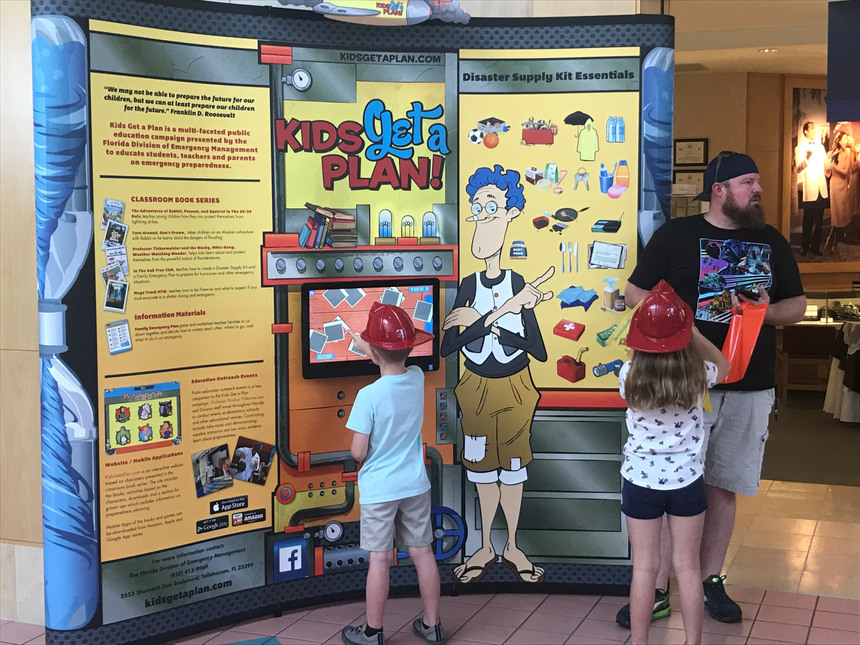 Work through your department or your local or state fire marshal or prevention office to obtain age-appropriate fire prevention and safety materials. Plastic helmets and adhesive badges are still universal stalwarts of recognition for children, in the delivery of our overall messages of safety, prevention and preparedness.
Fire prevention grant opportunities
Over the years, it has become increasingly difficult to get elected officials to dedicate local tax dollars to activities that don't directly correlate (in their view) to firefighters or fire trucks on the street. And in some cases, even those budgets are shrinking. The thought of non-tangible prevention activities being funded while employees are being let go and projects are being scaled back can be difficult to accept. Convincing those holding the purse strings that the ounce of prevention spending is worth every penny is harder in commission/council session than it is in principle. Risk/benefit analysis presentations need to be weighted in local reality more than in fear and hyperbole. Fortunately, prevention-based grant funding, although not as well-funded as operational programs, is widely available for the well-written grant application.
While not the only grants available, Fire Prevention and Safety (FP&S) Grants offer significant funding opportunities for fire departments. Part of the Assistance to Firefighters Grants (AFG) program that support projects that enhance the safety of the public and firefighters from fire and related hazards, FP&S funding was reauthorized by Congress in 2005 and expanded to include firefighter safety research and development.
As of this writing, the 2018 FP&S program has awarded over $6.6 million in funding for a wide variety of programs. With only 32 grant awards to date from the 2018 program, the largest single award of $993,000 was to the FDNY Foundation, with the smallest award of $4,761 going to the Fry Fire District in Sierra Vista, Arizona.
Success stories from FP&S grant awards from previous years are numerous. The awardee programs have been diverse, funding a partnership with the transit system to wrap fire safety messages on busses (Greensboro, North Carolina), development of a house-to-house risk assessment program (Berkeley, California), development of a comprehensive fire safety school program (Willimantic, Connecticut), development of an LODD-prevention video (Chicago), to name just a few of the many grant awards made across the country.
While it is a "big fish," the FP&S program is not the only grant program available to fund your project needs. FireRescue1's FireGrantsHelp is another resource to help guide you through the process for all kinds of grant opportunities. Fire prevention grants are also available through various insurance companies, private companies, home improvement warehouse stores, and others. Research what's available within your community.
Walk the prevention walk; talk the prevention talk
Everybody knows that fire prevention isn't typically considered the "sexy" part of what firefighters do. Yet prevention is just as important, if not more so, than the 10-fold millions of dollars spent of operations. You owe it to your community and to the firefighters who serve to work toward safer, more resilient communities. The Fire Prevention Week theme, "Not every hero wears a cape. Plan and Practice your Escape," needs to be much more than just talk.
Who is YOUR Tamia Price? You'll never know if you don't get out in your communities, walking the walk and talking the talk of fire prevention and fire safety.