New download: Free 'Future Firefighter PPE Trends' Report
This exclusive report looks at current and predicted trends in firefighter protective clothing
---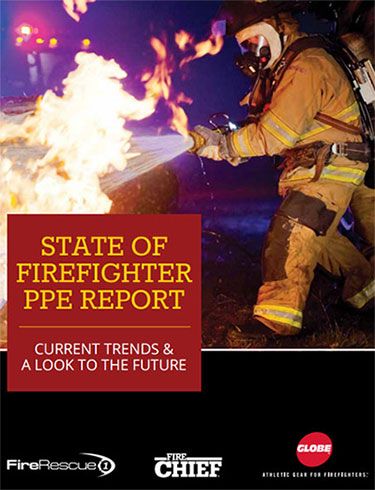 A firefighter's personal protective equipment is often the last line of defense keeping the firefighter safe from the hazards of fire and rescue scenes. Those hazards are rapidly changing and increasing — so too are the technology and regulations surrounding PPE.

Inside you'll find our experts exploring how and why firefighter PPE is likely to change and taking an uncensored look at the NFPA standards process, which can be both barrier to and catalyst for PPE innovation. We also polled our firefighting community to better understand what's important to those using PPE. We pulled out the most compelling results of that survey and discuss how they may drive future PPE trends.
With this guide, you'll learn:
Which is more important to firefighters: protection from cancer or from violent attacks?
What are the key revisions considered for the next NFPA standards?
What are the six priorities for PPE in the coming years?
What are firefighters' biggest complaints about PPE?
How can you influence NFPA's standards process?