2020 Emergency Response Guidebook now available
The 2020 edition includes revisions such as the addition of new materials, improved illustrations and easier-to-understand language
---
By Laura French
WASHINGTON — The U.S. Department of Transportation's Pipeline and Hazardous Materials Safety Administration (USDOT PHMSA) has announced the publication of the 2020 Emergency Response Guidebook (ERG). 
"PHMSA is proud to produce and distribute a new and improved iteration of this critical safety resource for emergency responders across the nation," said PHMSA Administrator Skip Elliot, in a statement. "Hazmat incidents present a range of safety challenges and responders need to know exactly what they're dealing with."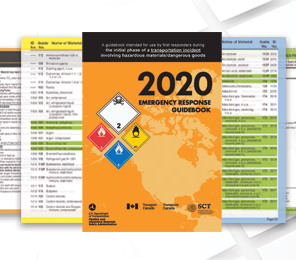 The ERG contains an indexed list of dangerous goods and their associated ID numbers, general hazards they pose, and recommended safety precautions. The newly revised edition of the "go-to" hazmat manual for first responders includes changes from the 2016 edition such as the addition of new hazardous materials, improved illustrations, clearer language and additional safety guidance. 
The ERG is available at no cost to public safety agencies in all states and territories through designated state emergency management coordinators' offices. The PHMSA will distribute more than 1.8 million copies of the guidebook to firefighters, EMS providers and law enforcement officers across the country. 
The PHMSA also partnered with the National Library of Medicine to provide the ERG as a free mobile app. 
Print copies are available for sale to the general public through the U.S. Government Printing Office Bookstore. 
Below is a list of changes between the 2016 and 2020 ERG editions: