6 virtual fundraisers to drum up community support
Whether you're trying to fund a new ambulance or stock the pantry, use these tips to engage with your community remotely
---
Though public safety is a vital part of the community, there is a possibility that budget cuts are imminent as many local governments are facing the financial impact of COVID-19. While some areas are experiencing higher call volume, many others are seeing fewer calls, in both cases, putting a strain on employees and the system.
Increasing the financial woes of fire and EMS agencies facing decreased revenue as call volumes drop; social distancing guidelines are squashing many organizations' annual events and fundraisers. If COVID-19 has canceled your pancake breakfast, cornhole tournament or raffle, here are 6 ideas for virtual fundraising to support your public safety agency.
1. Start a GoFundMe page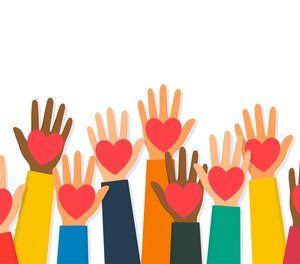 GoFundMe is an easy online way for individuals and groups to donate directly to your organization and allow you to reach out to others outside of your community.
Level up: Pictures and stories can help make your entry more appealing. Share a tug-at-the-heartstrings story of a reunion between your members and the parent they rescued, or the baby they delivered.
2. Hold an online auction or raffle
Local businesses and groups may be more inclined to donate services or goods, rather than funding. If you have items to entice individuals into giving, there are several online auction bidding and raffle platforms. Some examples include Bidding Owl, Bidr, RallyUp and OneCause, which range from free, to a couple of hundred dollars to host your fundraiser.
Level up: Think about unique experiences and things money can't buy, and how you can double down by incorporating community risk reduction. Can you offer online community resiliency options, like CPR training or AED training videos?
3. Host a virtual tour/open house
Show community members around your station or rig and explain what various tools and gear you have, how they're used and what you need. Fire and EMS equipment can be a mystery to many and this could be your opportunity to educate the public while asking for donations.
Level up: Make sure you're using social media to connect regularly with community members so they can see what you do every day and how they can help.
4. Create an Amazon Wishlist
Through Amazon Wishlist, you can set up a list of items you need to help run operations, from printer ink to sports drinks. Some individuals would rather donate an item than cash, this could be a way to get some needed station supplies and stock up on everyday necessities.
Level up: You can use sign up for push notifications to alert you when something on your list goes on sale, and then subsequently notify your community – everyone loves a bargain!
5. Partner with local businesses
Though many businesses are facing economic uncertainty, many still want to help first responders any way that they can. Talk to your local restaurants, coffee shops, breweries and retail stores, and see if they would like to sponsor an event, sell a public safety-themed item and share the profits, or donate supplies.
Level up: Ask if any local businesses would be willing to donate a portion of a certain day's purchases to your organization. Cross promotion amongst your members can drive up business, in a win-win for your agency and your community partner.  
6. Host a virtual walk/run-a-thon
Many people are trying to stay fit during these trying times and hosting a virtual walk or run a thon is a great way to help others exercise while getting pledges to benefit your organization. Participants log their own mileage and are given a set amount of time to complete the challenge.
Level up: Share videos of your members completing the challenges in their uniforms or duty gear, and clips where they explain why they workout (i.e., to stay safe and come home to their loved ones after each shift).
What's your organization doing to engage community support? Share in the comments below.
Read next: 9 steps to fostering EMS community support