ESO announces partnership with NarcBox to help agencies manage narcotics
The collaboration will provide agencies a streamlined way of managing and tracking narcotic distribution
---
By FireRescue1 Staff
AUSTIN — ESO, the leading data and software company for EMS, fire departments and hospitals, announced an exclusive partnership with NarcBox.
The partnership includes the ability for ESO to sell both the boxes and the software used in them, integrating NarcBox products with ESO's Electronic Health Record (EHR), which provides purchases through administration tracking.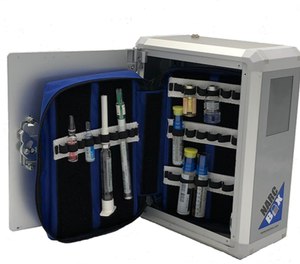 The announcement comes as the industry is preparing for changes regarding controlled substances.
"The DEA rules regarding narcotics and controlled substance distribution are changing in 2019," Dr. Brent Myers, Chief Medical Officer for ESO said. "This partnership will make sure our customers are prepared for upcoming rule changes in how controlled substances are stored, tracked and accounted."
NarcBoxes are typically installed at a station or in a vehicle, and provide security enforcement, including:
Information is transmitted via wifi to the NarcBox secured server
Single or dual authentication is available via three methods: five-digit PIN, RFID card or biometric finger scan
Time, date and medication stamped information recorded each use
For more information, visit eso.com/narcbox, or visit ESO at FDIC in booth #3349.

Request product info from top Fire Software companies
Thank You!