Facebook donates wildfire mask stockpile for COVID-19 response
The masks were originally purchased to be worn during wildfires in California, where Facebook is headquartered
---
By Laura French
MENLO PARK, Calif. — Facebook CEO Mark Zuckerberg has announced that the company is donating 720,000 face masks it had stockpiled for California's wildfires in order to aid communities in their COVID-19 response efforts.
Zuckerberg said in a Facebook post on Sunday that the masks had been held as an emergency reserve in case the wildfires in California, where Facebook is headquartered, continued.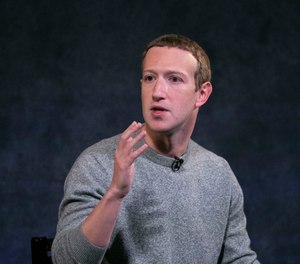 He did not identify any specific recipients but said, "Health workers urgently need more protective gear."
Zuckerberg also said the company is also working to donate millions more masks from other sources.
Read more:
Medical TV shows donate PPE used on sets to fire stations, hospitals
Ohio first responders put out call for PPE donations

Request product info from top Personal Protective Equipment - PPE companies
Thank You!