Fla. fire chief pushes for fire, EMS body armor
Chief Matthew Graves said the gear is needed given "what's going on in our society," but some residents disagree
---
By FireRescue1 Staff
YULEE, Fla. — A Florida fire chief is pushing to outfit firefighters and EMS providers with body armor. 
Nassau County Fire Chief Matthew Graves said ballistic vests and helmets for first responders is a necessity.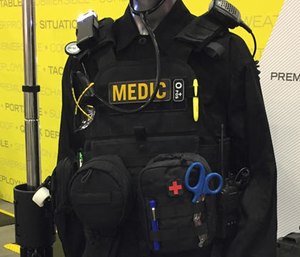 "There have been no direct threat or incident, but we remain vigilant to what's going on in our society," Chief Graves said. "So we want to get our first responders the protections they need."
The body armor would cost around $75,000 to outfit every firefighter and EMS provider, reported ABC First Coast News. 
However, some residents don't think the protection is necessary. 
"They [firefighters] are fighting fires, they aren't police officers," resident Rob Henry told the new station. "I mean is someone shooting at you to go fight a fire? I don't think it's needed."
The request for funds to purchase the gear has been submitted to the county council, who will make a decision in a few weeks. 

Request product info from top Personal Protective Equipment - PPE companies
Thank You!