Suspect arrested in Charleston 9 memorial vandalism
Eman Mubarak Brown, 32, faces charges related to malicious injury to real property and attempts to burn
---
By Janelle Foskett
LEXINGTON, S.C. — A woman believed to have vandalized the Charleston 9 Memorial in June has been arrested.
WCIV reports that Eman Mubarak Brown, 32, was booked into the Lexington County Detention Center on July 2, according to jail records. Brown is reportedly being held awaiting extradition to Charleston, S.C.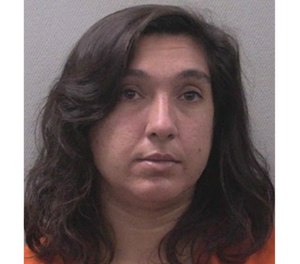 Warrants were issued for Brown last week for charges related to malicious injury to real property and attempts to burn.
The Memorial Park, which honors the nine Charleston Fire Department firefighters killed in the Sofa Super Store Fire in 2007, was vandalized on June 26, with the nine memorial crosses pulled out of the ground and broken, American flags scattered around the site, and an American flag and Charleston 9 Memorial flag removed from the flagpole.
Charleston police officials said Brown was identified from private surveillance video from a business near the memorial site and at a bank.
WCIV also reports that Brown has previously been arrested for vandalizing the Charleston County Library building on Calhoun Street back in 2019.