Electrical Safety Foundation International shares 'Energy Resilience' resources for FFs
The resources, part of the group's National Electric Safety Month campaign, detail the impact of photovoltaics, electric vehicles and energy storage systems
---
By Leila Merrill
ARLINGTON, Va. — The Electrical Safety Foundation International released resources for first responders as part of its campaign for National Electrical Safety Month, which is in May.
Following the "Energy Resilience" theme, the resources include information on energy storage systems (ESS) and steps to take to reduce risks when responding to incidents such as spills, overheated batteries and storage system fires.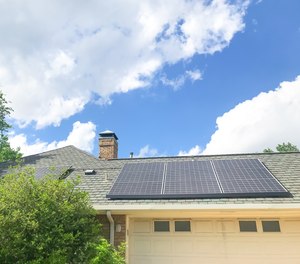 ESFI produced two resources specifically geared toward firefighters:
The resources detail how to locate photovoltaic systems, identify disconnect types, how to shutdown the systems, plus dangers to watch for. An illustrated guide and full details are here.
The ESFI also released consumer-focused information on energy use, ground fault circuit interrupters, electric vehicles and more. 
Additional resources
To learn more about how best to respond to incidents involving energy storage systems, photovoltaics and electric vehicles, check out these FireRescue1 articles: