Firefighters angered by sudden closing of Va. station
Firefighters said they were given no notice in advance before the station was closed due to COVID-19-related budget issues
---
By Laura French
PETERSBURG, Va. — Firefighters in a Virginia city say they were given no advance notice before being told to pack up their things and move out of their fire station. 
The Petersburg firefighters expressed frustration after the city's Walnut Hill Station 4 was abruptly shuttered due to financial issues arising from the COVID-19 pandemic, according to NBC 12.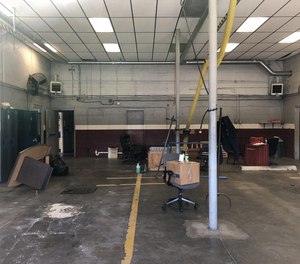 Several Facebook posts from the union representing Petersburg firefighters say the loss of the station will affect emergency response times and the safety of the city's residents. 
"The closure of the Walnut Hill Fire Station is a profound risk to public safety," one post read. "As of the close of business today, we have heard of no further actions taken by the city." 
The union said in a statement on Facebook that firefighters were initially moved to another station on April 13 due to mold concerns, but that no investigation of the possible mold was conducted before the decision was made to close the station completely. 
Retired fire Sgt. Gene Beemer said in a Facebook video on Saturday, April 18, that firefighters were served with an "eviction notice" and told to move everything out of the station immediately. 
Petersburg City Manager Aretha Ferrell-Benavides told WTVR this week that the decision was made both due to mold-related health concerns and due to a projected $1.6 million revenue shortfall resulting from the COVID-19 crisis. Ferrell-Benavides said the city is looking at further cuts to both the fire and police departments.