NFFF, UL FSRI to host virtual research symposium on safety, efficiency, staffing
The nearly month-long online symposium will prioritize research topics that address emerging threats and support firefighter life safety initiatives
---
By Laura French
CROFTON, Md. — The National Fallen Firefighters Foundation (NFFF) will host a virtual symposium in February and March to prioritize an agenda that promotes firefighters safety, wellness and efficiency. 
The National Fire Service Research Agenda Symposium, composed of researchers and practitioners, will be held online from Feb. 15 through March 10 and cover topics that contribute to the NFFF's mission of supporting the 16 Firefighter Life Safety Initiatives under the Everyone Goes Home program, according to an NFFF statement. The NFFF is partnering with the Underwriters Laboratories Firefighter Safety Research Institute (UL FSRI) to convene the program.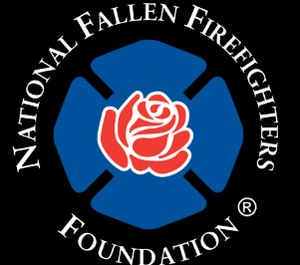 "A critical component of preventing preventable line-of-duty deaths in the fire service involves research," said Chief (Ret.) John Tippett, the director of fire service programs for the NFFF, in a statement. "Every five years, the Foundation brings together a group of researchers and fire service experts to consider what research should be a priority. 
The symposium will focus on three main categories: health and safety; effective operations; and hiring, retention and advancement. These categories and additional subcategories address issues that impact firefighter wellbeing and life safety, as well as evolving challenges of the fire service, Tippett said.
"Think about 2020 alone. There were, and continue to be, emerging threats to the fire service we did not consider in the last cycle," Tippett stated. "COVID-19, and its myriad of fire and EMS-related consequences; civil unrest, mass violence incidents, assaults on first responders, wildland fire seasons continuing to worsen, and the impact of social science and public policy on fire departments are all clamoring for investigation." 
Other issues that could be studied include increasing demand for EMS services, losses in funding revenue, cancer in the wildland fire service and member and/or employee retention. 
The 2021 symposium is seeking input from the research community at large to set the agenda for these and other issues. Tippett encourages such experts to attend, even if they have not previously investigated issues pertaining to the fire service. 
"Collaborative research and data sharing have become imperative to addressing the new and emerging fire hazards faced by the fire services and the fire and life safety ecosystem overall. No single operation can tackle these things alone," said UL Vice President of Research and UL FSRI Director Steve Kerber, in a statement. "The NFFF Research Agenda Symposium is an excellent forum for convening research subject matter experts with this collective goal in mind. It directly supports our mission of advancing fire safety knowledge. We are proud to partner [with] the NFFF in this endeavor and encourage the research community to participate."