San Francisco ban on flame retardant furniture goes into effect
Officials said flame retardants are not necessary for fire safety, and have been linked to several health concerns such as birth defects and forms of cancer
---
By FireRescue1 Staff
SAN FRANCISCO — A city ordinance banning the sale of flame retardant furniture is now in effect.
According to a press release, all upholstered furniture sold in San Francisco must not contain flame retardant chemicals as of January 2019.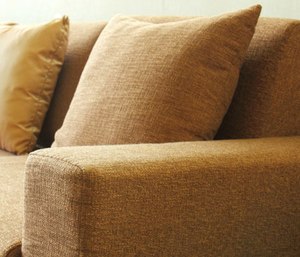 A fact sheet about the ordinance was put into place because flame retardants "are not necessary for fire safety and numerous studies have linked exposure to flame retardant chemicals to hormone disruption, lower IQ, attention problems, reproductive issues and cancer." 
Officials said the ordinance does not apply to used furniture, and a petition may be submitted for a "waiver from strict compliance if strict compliance would cause severe hardship or is infeasible."
The San Francisco Environment Department posted a tweet in favor of the ordinance with a quote from retired San Francisco Fire Department Captain Toni Stefani, who is also a cancer survivor.
"...In the firefighting profession these particular chemicals off gas both furans and dioxins greatly increasing a firefighters chance of contracting cancer..." pic.twitter.com/UrJwG81tkg

— SF Environment ♻️? (@SFEnvironment) January 1, 2019
"Flame retardant chemicals have been in existence since the 1970's," Stefani is quoted saying in the tweet. "They are supposed to offer a level of protection by delaying the spread of fire in furnishings, clothing and many household products … In the firefighting profession these particular chemicals off gas both furans and dioxins greatly increasing a firefighter's chance of contracting cancer. Firefighters have supported legislation at the local, state and national level to eliminate these toxins."
Sfe Th Factsheet Furniture ... by on Scribd