Photo of the Week: President Biden meets with condo collapse rescue teams
The president heaped praise on first responders for their tireless efforts on the scene
---
SURFSIDE, Fla. — President Joe Biden traveled to Florida this week to meet with local officials and thank first responders who have been working at the site of the Surfside condo collapse.
Biden lauded the coordinated search and rescue efforts among local, state and federal agencies, and praised first responders.
"I just want you to know that we understand," he said during a meeting with a group of first responders. "What you're doing now, is just hard as hell. Even psychologically. And I just wanted to say thank you. Thank you, thank you, thank you, thank you."
Biden spent almost three hours Thursday speaking with the families, later saying, "They know that the chances are, as each day goes by, diminish slightly. But, at a minimum, at a minimum, they want to recover the bodies."
Search and rescue efforts resumed on Friday, following a 15-hour pause due to concerns about the stability of the remaining structure.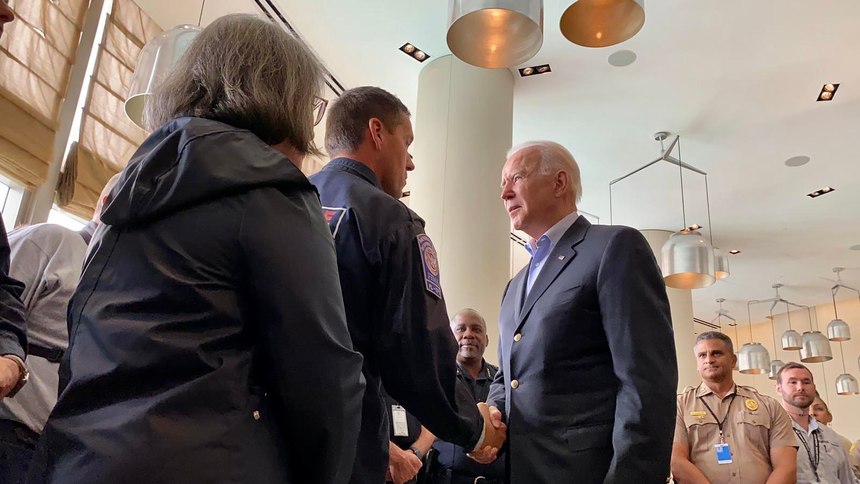 Thank you @POTUS and @FLOTUS for taking the time to visit and thank our first responders as well as meet with the families impacted by the Champlain Towers building collapse. pic.twitter.com/ewyVd79Pc6

— Miami-Dade Fire Rescue (@MiamiDadeFire) July 2, 2021