Pa. Senate OKs memorial highway for fallen volunteer firefighter
Kunkle Firefighter Edward L. Nulton, Sr. was directing traffic at the scene of a vehicle accident when he was struck by a truck
---
William O'Boyle
The Times Leader, Wilkes-Barre, Pa.
LEHMAN TWP., Pa. — Just over three years have passed since the tragic accident involving Kunkle volunteer firefighter, Edward L. Nulton, Sr., and this week, in honor of his memory, the Pennsylvania Senate unanimously passed legislation to establish the Kunkle Firefighter Edward L. Nulton, Sr., Memorial Highway.
Sen. Lisa Baker, R- Lehman Township, sponsored the bill.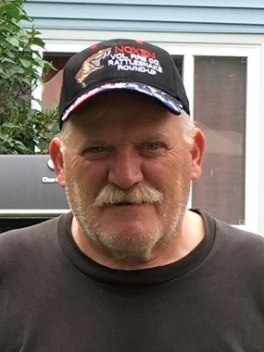 In 2018, Ed Nulton, Sr. was directing traffic as a volunteer firefighter with the Kunkle Fire Company at the scene of a vehicle accident when he was struck by a dump truck. He suffered significant trauma, never fully recovering from the injuries, and dying the following year on Sept. 19, 2019.
"With this highway designation, we come together to preserve the memory of a dedicated and inspirational volunteer firefighter," Sen. Baker said. "At the same time, we continue to bring awareness to the importance of safety and slowing down when there is an incident on our roadways, in which first responders are engaged. Our first responders risk their lives every day when answering calls, and it is imperative that we help ensure everything possible is done to prevent future tragedies."
Sen. Baker explained that she is joined by members of the Kunkle Fire Company, local officials and his family, in honoring Ed Nulton, Sr. by naming the very section of road in his memory where his fire service ended. Dallas Township Chief of Police Doug Higgins and Kunkle Fire Company Chief Jack Dodson were instrumental in formulating the idea to honor Nulton with the highway designation.
"You could always count on Ed to be here, ready and willing to serve those in need within our community," Chief Dodson, said. "This highway designation will be a way in which we can continue to remember our courageous friend, whose presence is greatly missed."
Senate Bill 867 states that the designation will straddle the Wyoming- Luzerne County line, from the location of the accident where he served, stretching to the doorstep of the Kunkle Fire Company, where he was a long-standing member.
Senate Bill 867 now advances to the House of Representatives for consideration.
___
(c)2021 The Times Leader (Wilkes-Barre, Pa.)
McClatchy-Tribune News Service