Senators propose up to $25K in hazard pay for essential workers
The COVID-19 "Heroes Fund" would increase pay for first responders and other essential employees by $13 per hour
---
Cara Chapman
Press-Republican, Plattsburgh, N.Y.
PLATTSBURGH, N.Y. — U.S. Sen. Chuck Schumer (D-N.Y.) unveiled a proposal Tuesday that would grant a pandemic premium pay increase of up to $25,000 to essential workers and institute a $15,000 essential worker recruitment incentive.
The COVID-19 "Heroes Fund" proposal aims to reward and retain essential workers as well as recruit more.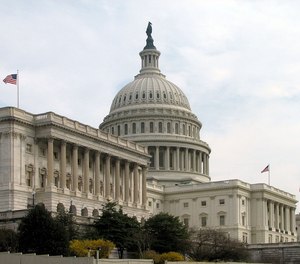 "Thousands of New Yorkers across the city, Long Island and upstate are leading this fight and reporting to the frontlines of our state and nation's pandemic response each and every day, placing themselves squarely in harm's way to serve the needs of others," Schumer said in a statement.
He named doctors, nurses, grocery store workers, transit workers and more as those that fall into the essential category.
"Essential frontline workers sacrifice daily for our collective health and well-being, and I, along with my colleagues, are fully committed to supplying these heroes the financial support they deserve."
EMPLOYERS WOULD APPLY
The pay increase would be the equivalent to an additional $13 per hour from when the COVID-19 public health emergency began Jan. 27 until Dec. 31, or until the maximum allowable premium pay increase is reached, according to a press release from Schumer's office.
Those increases would be capped at $25,000 for essential frontline workers who make less than $200,000 per year and $5,000 for those who earn more than $200,000 annually.
People who sign on to be essential health and home care workers or first responders could receive a one-time $15,000 premium.
Employers in industries that engage in "essential work" would apply to the "Heroes Fund" to add pay to employees' and independent contractors' paychecks.
They would track these payments and return any unspent funds, the release said.
Per the proposal, the "Heroes Fund" would be fully federally-funded and essential frontline employees in the federal workforce would also be eligible.
"The definition of essential frontline workers for purposes of both the premium pay increase and the recruitment-retention incentive will be the subject of debate," the press release said.
"Our goal is to make federal, state, tribal, local and private sector essential workers that are at risk eligible for this benefit."
STEFANIK, GILLIBRAND SPEAK
Essential workers, particularly nurses, doctors and health care workers, are on the front lines of the crisis, North Country Congresswoman Elise Stefanik (R-Schuylerville) said in a statement.
"The North Country is forever indebted to them and grateful for their work during this difficult time.
I support hazard pay for our health care workers as well as other essential workers, and strongly believe Congress must work on a bipartisan basis to deliver crucial support for those on the front lines working to keep our communities and families healthy and safe."
U.S. Sen. Kirsten Gillibrand (D-N.Y.) said she strongly supported the proposed "Heroes Fund."
"These brave men and women are putting themselves in harm's way to save lives, support other essential workers and give food security to millions of Americans and New Yorkers.
They've earned our full support and then some."
———
©2020 the Press-Republican (Plattsburgh, N.Y.)
McClatchy-Tribune News Service