Police restrain Pa. firefighter after altercation at crash scene
The firefighter was handcuffed after yelling at troopers for breaking a car window to treat a possible OD patient, refusing the leave the scene and pushing a trooper
---
By Christopher Dornblaser
The York Dispatch, Pa.
YORK TOWNSHIP, Pa. — A York Township firefighter was handcuffed after he pushed a state trooper when responding to a crash scene Sunday night, according to police.
State police said in a news release that troopers were sent to a single-vehicle crash on Interstate 83 southbound near the Queen Street exit about 7:50 p.m. Sunday, Sept. 29.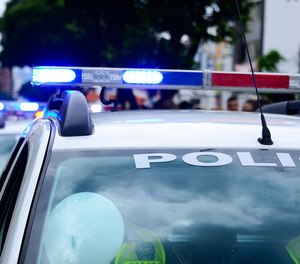 Troopers noticed that the driver was showing signs of overdosing and they were not able to open the car doors, so they broke a passenger side window to get in and give the overdose antidote Narcan to the man.
At that time, York Township firefighters arrived and one of them became upset that troopers broke the glass to help the man, the release states.
The firefighter yelled at the troopers and one of them ordered the firefighter to leave the scene, which he refused to do, according to police.
A trooper tried to escort the firefighter away when the firefighter pushed the trooper, the release states. The firefighter was taken to the ground in handcuffs, but was released from custody at the scene, police said.
The name of the firefighter was not released. The incident remains under investigation. No charges had been filed as of 9 a.m. Tuesday.
A message for York Township Fire Chief Nate Tracey seeking comment was not immediately returned the morning of Tuesday, Oct. 2.
———
©2019 The York Dispatch (York, Pa.)
McClatchy-Tribune News Service