Philadelphia fire/EMS union receives results of Trump endorsement vote amid lawsuit
A total of 2,226 union members voted, with 1,444 voting to uphold the endorsement and 782 voting to rescind it; the city's Black firefighters' organization sued IAFF Local 22 over the endorsement last week
---
By Laura French
PHILADELPHIA — More than 1,400 members of Philadelphia Fire Fighters and Paramedics Union IAFF Local 22 voted to uphold the union's endorsement of President Donald Trump for reelection amidst a lawsuit filed by the city's Black firefighters' organization last week. 
The union's endorsement, which was first announced in late September, was met with opposition from some members who said they were not given a say in the decision. Last week, Club Valiants, a fraternal organization for Black Philadelphia firefighters, filed a lawsuit saying the endorsement violated the union's bylaws on political activity, according to the Philadelphia Inquirer. Some union members have also filed charges with the IAFF seeking the removal of Local 22 President Mike Bresnan, who approved last month's endorsement.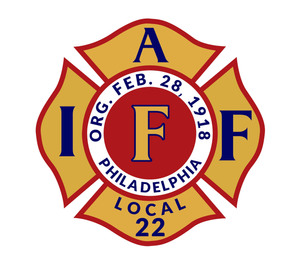 The original endorsement was decided based on responses from about 577 out of the union's approximately 4,700 members.
In the earlier poll, which was sent via email and didn't state it was for an endorsement, roughly 69% of members chose Trump as their preferred candidate and about 17% chose former Vice President Joe Biden. The remaining respondents chose a different candidate or said they would not vote. 
In the new vote, which was conducted by the American Arbitration Association on behalf of the union, a total of 2,226 members responded. Roughly 65% (1,444 members) voted to uphold the Trump endorsement, while the remaining 782 respondents voted to rescind the endorsement.
The new vote, which was conducted by mail, cost $14,000 to complete, according to the Philadelphia Inquirer. Club Valiants President Lisa Forrest told the Inquirer that many members boycotted the vote. 
As of Friday morning, the union had not released a statement about the lawsuit or the results of the new vote on its social media pages, where it originally announced the endorsement in a break from national IAFF leadership. 
"The members of Local 22 respectfully break with the undemocratic IAFF endorsement of Joe Biden and pledge our full support to President Donald J. Trump," Local 22 President Michael P. Bresnan wrote in the statement posted Sept. 29. "The Biden endorsement was done without a canvas of local unions and the consideration of the rank and file IAFF membership."