15 years later: 'We are home-growing our leaders' in Charleston
58 members remain from June 18, 2007, ready to guide the newest 311 members
---
Fifteen years ago, Captain Mike Benke, Captain Billy Hutchinson, Captain Louis Mulkey, Engineer Mark Kelsey, Engineer Brad Baity, Assistant Engineer Michael French, Firefighter Earl Drayton, Firefighter Brandon Thompson and Firefighter Melvin Champaign made the ultimate sacrifice in Charleston, South Carolina.
They went to work that morning, as some of them had done for 30 years, and didn't return home to their families. The other firefighters on shift that day went to work, and while they physically came home, mentally, they would never be the same.
Since then, our department has experienced a dramatic shift in culture and operational readiness. We have advanced everything from apparatus, operations, hiring procedures, promotional practices, recruit training, officer development, equipment, leadership and a host of other factors that are much too long to list. We have rebuilt our entire organization. Yes, there have been struggles with mental health, leadership and retention, but we have done so much positive work. We still have much to do, but we are well on our way.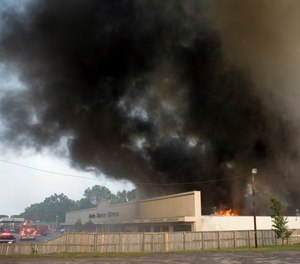 Our reality is not a story
It is sad to see that, in some respects, the further we get from the incident, the more this tragedy turns into a story. For the 58 of us who are still in the department from June 18, 2007, it's not a story; it's our reality as we continue to work through it every day.
Let it sink in: It's been 15 years since we lost 9 firefighters – 9 fathers, 9 sons, 9 friends, 9 mentors and 9 brothers. Fifteen years since you were forced to take a hard look at your department and yourself to see where you needed to make progress. Fifteen years since you felt what we've felt every day since then. You think it goes away. You think we get over it and move on. But we never get over it or really move on. It's in our mind, our heart and our soul – at least it is for me, and I know I'm not the only one.
Some days are different than others. You feel great and have a lot going on to distract you, then boom, there it is. That weight on your shoulders and in your mind that's never lifted. Sometimes you just stare off into space and see the scene all over again. You hear the fellas over the radio yelling for help, calling mayday, saying the Lord's Prayer, or screaming words that you still don't understand. You see pictures of them or their family members and it brings it all back. You watch movies and something triggers you, and there it is, all over again.
Every. Single. Day.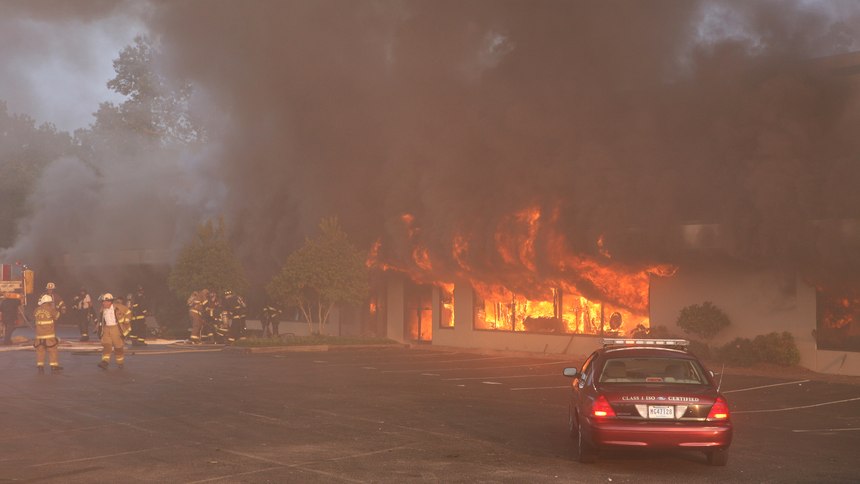 Home-grown leadership
But I don't want to talk about that piece of the aftermath anymore. I want to talk about those who have remained with our department every single day for 15 years since June 18, 2007.
Now there are many others in our department and those who have since left the organization who are doing great work to honor the Charleston 9, but I want to focus on those who are still in the department 15 years later. These 58 OGs, as I call them, have been through every aspect of the progress.
It's just so rewarding to see where we all are today. We are now home-growing our leaders. Here are 9 examples of these leaders:
We have a captain who was working on an engine that night as a firefighter who went on to research hose, nozzles and hose maneuverability. He then used this research to help us buy all new hose and nozzles for every rig. He practiced the skill set until he could precisely perform it and teach our organization. He saw a need. He dedicated the time and effort to make it better. That's an OG.
We have a battalion chief who was the rank of engineer at this time and has gone on to develop our radio system to where it is today with great communication equipment, apps, tracking systems, replacement plans, MDTs – and when you call him, he answers. Every time. That's an OG.
We have a deputy chief who was a captain at the time of the event who worked under Captain Mike Benke and with Firefighter Brandon Thompson. Still here after progressing through all of the uniformed ranks. That's an OG.
We have a captain/acting battalion chief who was a young firefighter on the rig with me that day who has worked hard to make our department better in all aspects, and has trained tirelessly to learn more about leadership. Still here. OG with a bright future.
We have a battalion chief who was an engineer back then, who served with his father, who was also a battalion chief. Then after all the trauma we experienced from the fire, his father passed away from job-related cancer. Guess what? He's still here, making a difference each day. He's an OG with a deep love for our department.
We have a captain on a ladder truck who was an engineer back then and was on the recovery crews that night to remove our fallen firefighters. Still here honoring the 9 his way. OG.
We have an assistant chief who was an engineer that fateful night and relocated with his crew to a firehouse where family members of the fallen came to find out information regarding their loved ones. How horrific that had to be to witness these family members in this time of extreme emotion. He's still here and now a peer support member. That's an OG.
We have a battalion chief who was on a ladder truck that night who worked with all of the Charleston 9 in different stations. Since then, he has been a student of leadership and now utilizes his positive energy and love for our department to help the younger generation grow. Still here. Making a difference as an OG.
We have an assistant chief, who was an engineer during the time of the fire, who helped set up a ladder truck that day and stayed on it all night doing everything he could to extinguish the flames. He is now leading our department's operations. OG to the fullest.
There are 49 other examples of this as well. I can go on and on about these 58 men because I am so proud to see them every day and know what they're feeling and thinking in certain situations. We have a connection that's unique. Words just can't express how proud I am of them. That's not to say that I'm not proud of the others who have since left the department or those who are new after the incident. I'm very proud of them as well. The 311 new members have embraced what we have done and continue to push us to be better. But with this group of 58, we are the only ones who know the entire journey to this day. 15 years.
The 58, the 311 and the future members
What are the takeaways from this? We can lead our department with the help of the new generation of members. The 58 OGs must mentor, coach and guide the other 311 members who joined our department after the event. We can't do it without them, whether they are operational personnel, fire marshal team members, training staff or the administrative division. They are all our responsibility now. We have to be their example while also being open to their thoughts, ideas and strategies they have to make us better.
We have to disperse the passion that we have for the Charleston 9 to them so they can carry on the 9's legacy, but also the legacy of those who have set the progressive nature of our department in motion.
We also must remember to honor and respect the ones who came long before us because, in reality, they are the real OGs. We are riding the coattails of many firefighters who came before us, and we must always remember that.
We can't become entitled or think we're special. We have a short time to be a part of something that's bigger than all of us. That is especially true in our department because we're not only a part of one of the most historic fire departments in the country but, unfortunately, we're also a part of one of the biggest tragedies in fire service history.
The patch we wear is more than a patch. It's more than a piece of our uniform. It speaks volumes of who we are and what we stand for. It is the job of the OGs to pass this on to the others. We have to do it. We must do it. We don't have a choice.
Eventually, there won't be any OGs left in the department, but I can promise you that when the last one is gone, we will have set up the new generation of members to carry on the legacy of the Charleston 9 and the history of our department. We owe that to the Charleston 9, all of those who came before us, and those who will come after us.
OGs make new OGs. It takes time, patience and leading with love. But if we continue to stay the course, it will happen. I know it, and I believe it in my heart.
Rest in peace, brothers. OGs are standing strong and leading the new crop of members. With their help, we will always remember your sacrifice and what you stand for.
Never Forget means Never Forget. 15 years.