Worcester reflections 20 years after the industry-changing event
Fire service leaders remember that fateful day when six firefighters lost their lives at the Worcester Cold Storage and Warehouse fire
---
What impact did the Worcester Cold Storage and Warehouse have on you or your department? Share your story in the comments below or at editor@firerescue1.com.
There are a handful of fires that nearly all firefighters know by a single word or city. Worcester may be the most recognizable of all of them.
On Dec. 3, 1999, six Worcester (Massachusetts) Fire Department firefighters were killed at the Worcester Cold Storage and Warehouse, an abandoned building with a maze-like interior. Conditions deteriorated rapidly, and interior firefighters became lost with no viable escape route.
Lt. Thomas Spencer and Firefighters Paul Brotherton, Timothy Jackson, Jeremiah Lucey, James Lyons and Joseph McGuirk ultimately lost their lives – and became the Worcester 6.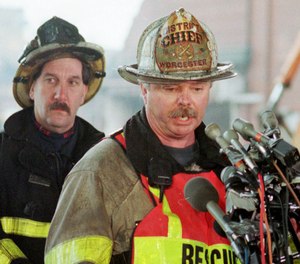 Twenty years later, fire service leaders still routinely reference this fire and the countless lessons it produced and policy changes it prompted. Firefighters tell the story of District Chief Michael McNamee barricading the entrance to the building, preventing other firefighters from entering the structure to find the lost firefighter inside. He knew no one was coming out alive and didn't want to risk losing more of his crew.
In recent weeks, as Worcester faces new tragedy, fire service leaders continue to reflect on how the 1999 incident was the catalyst that put fire service safety in focus, and others highlight the work that has been left unfinished. 
Here, FireRescue1 and Fire Chief editorial advisory board members look back on the Worcester Cold Storage and Warehouse fire, sharing what stands out to them about such a dynamic and industry-alerting event.
Marc Bashoor, Public Safety Director, Highlands County (Florida) Fire Rescue; executive editor, FireRescue1/Fire Chief
Learning from past instead of repeating the past is a big part of our industry growth and development path. Including the tragic loss of life, the analysis of Worcester provided many lessons that have had lasting impacts for the fire service in general. Two such lessons had personally significant impacts on my young career as a battalion chief in 1999.
While I had been aware of other multiple-firefighter-fatality fires, Worcester was the incident that truly gave me pause in my own "Superman" complex – the general belief that nothing can hurt us. Maybe it was my age, maybe it was theirs in comparison to mine, or that as a newer battalion chief, I now had men and women working under me, but it was a very real personal lesson for me about the dangers of this job – not necessarily an "ah-ha" moment, but a little bit of a "hockey-check" that slowed me down to make sure I was thinking through each operationally strategic decision I would make in the future.
Second, and more globally important, was that District Chief Michael McNamee became a fire service icon, whether he knew it or not. Revered by many, held is disdain by some, Chief McNamee's decision to physically stand in that doorway to keep others from dying, was a heroic act. In what has become an iconic moment in time, Chief McNamee provided a generation of firefighters with a generation of learning and development in that one act. This lesson in leadership has been used ever since, in class after class on leadership, including in my own deliveries, as a literal stand-up moment of true leadership.
John S. Butler, Fire Chief, Fairfax County (Virginia) Fire & Rescue Department
As a young firefighter in 1999, Worcester was one of the first major fire LODD funerals I attended. It left lifelong impact on me, as a firefighter on the line, and more so as a leader of firefighters and paramedics.
I often reference this historic and memorable fire when I speak to my company officers and battalion chiefs. I remind them that they're entrusted to ensure the health, safety and wellness of those that they command. In the sense that there could be times where extreme leadership is necessary and imperative, as stated by Worcester Fire Department District Chief Mike McNamee, "Look, we've already lost six, we're not going to lose any more." A strong stance, in a time of adversities, calamity, emotions and almost certain additional fatalities.
John M. Buckman III, Fire Chief (ret.), German Township (Indiana) Volunteer Fire Department; past-president, IAFC
I attended the memorial service for the firefighters in Worcester. Before going to the memorial service, I visited the fireground with other IAFC leaders.
One of the things I remember about the fireground is the firefighters sifting the ashes. The sifters were made out of wood and I would say door screens. They were sifting to find pieces of metal that these firefighters may have had on their body, such as a wedding ring, helmet D-ring or even a belt buckle. 
Watching those firefighters sift through the rubble of the building in hopes of finding something to identify those firefighters so they could be properly buried was an emotional event. I can still see those pictures in my brain. Those visuals have not dimmed with time. 
Strategically and tactically, the decisions made by the incident commander (IC) to pull the vast majority of those firefighters out of the building moments before the fire goes from bad to worse assists me today in the risk versus benefit decision-making process. Many lives were saved by the IC to pull those firefighters out and not let them return to interior operations.
Several years later, I experienced a similar fire in a cold storage warehouse in Fort Branch, Indiana. The initial companies on scene attempted to conduct an interior attack. But they quickly found out that the fire was overwhelming their resources and they backed out.
The building was built out of brick wall, 4 inches of cork and then another brick wall. The fire had gotten into the cork wall materials. The building was abandoned. A company had been hired to remove the piping and sell it as scrap. When the fire started, those persons immediately fled the scene.
I reminded the Fort Branch, Indiana, IC of the Worcester incident. I told the IC, we are not going to put this fire out without large pieces of construction equipment. His first question was who is going to pay for this? The building had been abandoned. The fire originated when people are on site using torches and cutting material to remove the piping from the building and sell the piping as scrap. The owner had no money and would not take responsibility for the fire. The State of Indiana was not going to pay for cranes, excavators, etc. The federal government might be a financial resource, but it would be hours getting approval for that assistance to materialize. We eventually did get construction equipment funded and demolishment of the building began and continued over several days. No firefighters were injured, and everyone got to go home. 
Billy Goldfeder, Deputy Chief, Loveland-Symmes (Ohio) Fire Department
We were celebrating at our community downtown Christmas event, and a few pager messages starting popping up. As time went on, the worst continues to roll in as we found out Worcester firefighters were missing. And then late that night and into the next morning, we learned that six firefighters were killed. A few days later, my best friend and I were on our way to Worcester to support the department and attend the memorial service. 
Looking back, so much has come out about the incident and its impact on the fire service, but a few things remain strong in my mind compared to today:
The Worcester firefighters did what any of would do – search for victims. Today, there is more awareness and debate related to search and size-up. 
Chief Mike McNamee made the call of a lifetime by stopping any more members from going in. At the time there was anger, but in the following days, he clearly was a hero.
This fire came out right around the time the internet and home computers were more commonplace, which meant that the information was instant. It was one of the first tragic incidents where "the word" got out very quickly. It was also the start of an opportunity for so many more firefighters to learn and understand what happened – so we all can learn.
We spent time in Worcester at the funeral visiting and speaking with a wonderful man: Pete Gancy, the Chief of Department FDNY. Standing there, we spoke with Pete about the loss and how difficult it will be for the WFD as they moved forward. Little did any of us know or even had a clue that when we spoke with Pete, what he, the FDNY and our nation would be facing and grieving two years later.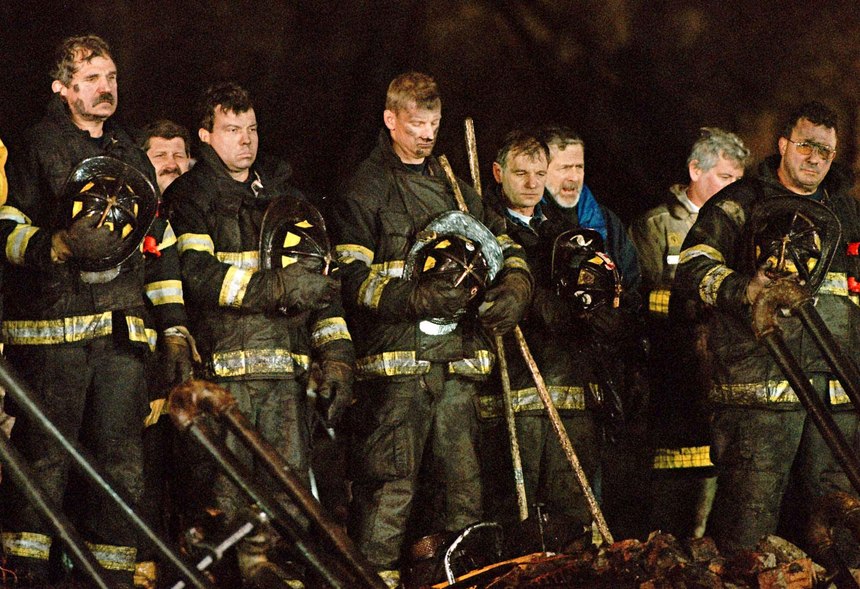 Tragedy-driven change
Worcester is a prime example of how a single event can have a sweeping effect on an industry. The loss of six firefighters in these conditions prompted renewed focus on firefighter safety, rapid-intervention training, air management, building construction and marking systems, large-area search tactics, SCBA training, incident command and other critical factors.
While the fire service has indeed taken steps to improve safety on a global scale, now 20 years after the Worcester Cold Storage and Warehouse fire, its harrowing lessons continue to surface in the post-incident analysis of similar line-of-duty death incidents and close calls. And following heightened scrutiny following the deaths of Firefighter Christopher Roy in December 2018 and Lt. Jason Menard just weeks ago, the Worcester Fire Department has announced its intention to create a task force to examine firefighter safety.
There is clearly still work to be done, both at a cultural and department level. And as always, individual firefighters are encouraged to learn from loss, to serve as change-agents and to take action to protect their crewmembers, doing everything they can to make sure everyone goes home.