Mission to help firefighters kicks off
Language and cultural barriers aside, understanding and appreciating the Georgian firefighters is a key first step in helping
---
Editor's note: The International Fire Relief Mission is a nonprofit organization that collects donated fire and EMS equipment and delivers it to needy firefighters around the world. Rick Markley volunteers his time to IFRM. He accompanied the group on its 2010 trip to Republic of Georgia and submitted this series of blogs about that effort.
MTSKHETA, Republic of Georgia — I arrived in Tblisi at 4 a.m., and was met by two Georgians named Giorgi. The Giorgis had been waiting for me on the previous morning—at 4. There had been a communication mix up about my arrival date. We drive 45 minutes from the Republic of Georgia's capital to the small city of Mtskheta. The two Giorgis drop me at the fourth-story apartment of a kindly older couple where I'll live for the duration of this trip.
Neither of them speaks any English. I speak no Georgian or Russian. Communication will be difficult at best.
The Mtskheta fire department had petitioned the International Fire Relief Mission for firefighting and EMS supplies. In 2008, the dispute over bordering territories between Georgia and Russia escalated into armed conflict. It wasn't a fair fight.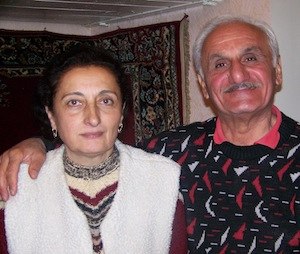 When the dust settled, Mtskheta's one fire station was mostly destroyed — and with it its firefighting equipment. IFRM is neither religious nor political. Getting mired in either would hurt our ability to help firefighters. But having their fire station blown up was a pretty compelling reason to offer aid.
Donated gear
Back home, donated gear from across the United States was sorted, packed, and stuffed into a 40-foot-long sea container. The container was filled from floor to ceiling and from front to back and shipped to Mtskheta.
It would be a disservice to both donors and recipients for IFRM to simply put the container on a ship and hope for the best. Which is why I pulled into the Republic of Georgia at 4 a.m. I'm part of a five-member team that will check the gear and lead a series of classroom and practical training sessions on how to properly use the equipment.
At 11 a.m. we set off in a caravan of two cars to collect the IFRM team. There are few stop signs in the neighborhoods and motorists lightly tap their horns at intersections. This translates roughly into, "I'm not stopping." We will begin every day at 11. This works out well because the fire department has three crews that change out at 10 a.m. each day.
We'll not hold any training on our first day in Georgia. Instead, we head to a newly opened, upscale restaurant. Here, we are joined by Avto Tsiblahvili, Mtskheta's fire chief. He's a 23-year fire service veteran. At lunch, there are carafes of Georgian wine (grapes grow everywhere here); it is light, red with a slight sparkle.
9/11 memorial
Georgians like to raise their glasses in toasts, very specific toasts, when they gather like this. Our Georgian hosts propose a toast to a long-standing friendship between the Georgian and American people. Avto proposes a toast to those firefighters who died in the 9/11 attacks. He tells us of their plans to plant 365 trees and build a memorial near the town square to honor each of the firefighters who died that September 2001 [This has since been completed].
We talk of Chernobyl, the 1986 massive nuclear power plant disaster in the Ukraine, and how Georgia dispatched firefighters to help contain the radiological disaster. We toast the Georgian firefighters who went to Chernobyl.
Avto tells us that in the summer, they typically have more fire calls. Georgia is a mountainous country and wildland fires are prevalent. But, the approaching winter offers it's own problems to the fire department.
Fire hazards
The electrical wiring in the city is very old and is often overloaded by portable heaters or other appliances. Also, gas heating causes fire hazards. All of our team members are staying with host families that are in some way connected to the fire department. None of our team is staying in a home with central heat — or any heat for that matter.
I'm asked to offer a toast. I toast to their firefighters' safety and the hope that they all return home at the end of each shift. Georgi tells us that in Georgia, a guest is considered an ambassador of God. We drink to that.
The wine must be very low in alcohol, because despite the numerous emptying and refilling of glasses, no one is the slightest drunk. Georgians, by the way, claim they invented wine more than 7,000 years ago.
After lunch we tour the town by foot. IFRM President Ron Gruening asks me if I've seen any hydrants. I hadn't. It turns out that there are none and all the water has to be moved by truck. He also points out the numerous natural gas lines running above ground and elbowing up and over the roads when necessary.
Fire apparatus
Rolling down the main street is what looks like an ARFF truck that more closely resembles an old military vehicle. It is painted red and has a single monitor affixed to the top of the bed just over the cab. We wonder if this contraption could possibly be one of their fire trucks — it is.
An old Hummer-like vehicle passes. It has one round blue light on top, the European Union seal on the driver's door, an American flag on the tailgate and "Ambulance" written across the rear quarter panel. We see many police cars, most look new. [IFRM has since returned and donated an engine to the Mtskheta Fire Department.]
There is also an abundance of vehicles marked with EUMM for the European Union Monitoring Mission. Despite the apparent calm, tension between the Georgian and Russian governments remains high.
Back with my host family for the evening, they try in earnest to communicate with me. My smattering of Czech is useless. We make it through introductions and dinner largely by gesture and facial expression. I can't know this at the time, but this communication difficulty will set the tone for our entire stay in the Republic of Georgia.