Download Your Guide to Choosing the Right Boot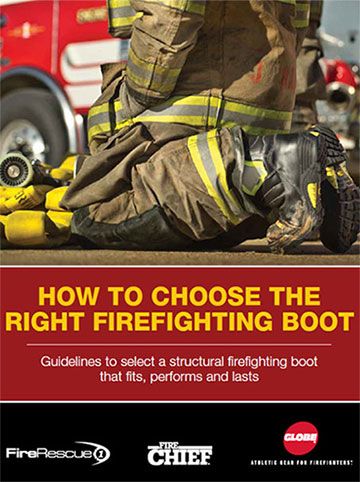 Evaluating and selecting the right firefighting boot may seem like a daunting task for some. As a rule of thumb, you want to select a structural firefighting boot that fits, performs and lasts.
With this free guide from FireRescue1, Fire Chief and Globe, we take a look at what's going on to improve both protection and functionality in firefighter footwear, what has been learned from recent studies and how to apply that information to your next boot selection.
This guide will give you essential tips and advice for how to:
Select the safest structural firefighting boots
Look at the science behind firefighter boot choices
Balance footwear function with protection
Download the Guide to Choosing the Right Boot below.
Right click this icon and select "Save link as" to save a copy of this PDF to your computer