3 Calif. FFs, 2 EMS providers quarantined for potential coronavirus exposure
Health officials say the first responders came into contact with the first patient in California to die from the virus
---
By Laura French
ROCKLIN, Calif. — Three California firefighters and two EMS providers are in quarantine after being exposed to the first patient in the state to die from coronavirus.
The Rocklin Fire Department said three of its firefighters came into contact with the patient and are in quarantine, according to CBS13. Health officials said the two other first responders who were potentially exposed are American Medical Response employees.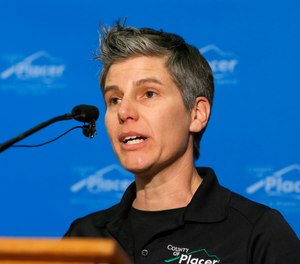 The patient had been kept in isolation during a hospital stay but the first responders and 10 healthcare workers at Kaiser Permanente Roseville hospital were exposed.
The patient was an elderly adult with underlying health conditions who began showing symptoms on a Princess cruise between San Francisco and Mexico in mid-February, according to ABC10. The patient called 911 on Feb. 27 and was transported to the hospital where they died on March 4.
Rocklin Fire Chief Bill Hack said the firefighters are staying home and monitoring their conditions but haven't showed any symptoms so far.
"The Rocklin Fire Department has been preparing for local coronavirus cases and has taken necessary steps to limit exposure to staff," Hack said in a news release. "The City and Fire Department are following federal, state and local health policies and remain ready to protect the citizens of Rocklin in an emergency."
Another 27 firefighters are currently under quarantine in Kirkland, Washington after coming into contact with coronavirus patients at Life Care Center last week. Officials say some of the Washington firefighters under quarantine have begun exhibiting "flu-like" symptoms. 

Request product info from top Personal Protective Equipment - PPE companies
Thank You!