Photo of the Week: Arrow reminds drivers to move over for public safety
---
Calling all fire photographers: FireRescue1 wants to see your pictures! The next time you come across something inspiring, take out the camera and submit it to FireRescue1! Just remember to include your name, agency information and brief background information on the picture.
This week's Photo of the Week comes from the Pulaski County (Ark.) Sheriff's Office, which created this image with more than 30 agencies and 60 vehicles forming an arrow to raise awareness about Move Over laws that require drivers to move to the farthest lane for an emergency vehicle or tow trust. If the driver is unable to move over, they must at least slow down.
Several public safety personnel have been struck by vehicles in roadway incidents in 2020. Following the deaths of Lubbock (Texas) Fire Lt. David Eric Hill and Lubbock Police Officer Nicholas Reyna, the International Association of Fire Chiefs (IAFC) released a message for fire departments to share with national media focused on the dangers of roadway incidents, as well as a set of safety tips for first responders. Additionally, in March, the IAFC announced that its annual Safety Stand Down theme is "Building a Superhighway to Safety – Protecting our Responders on Roadways." During the Safety Stand Down week, June 14-20, responders are encouraged to suspend non-emergency activities to focus training and education on roadway hazards.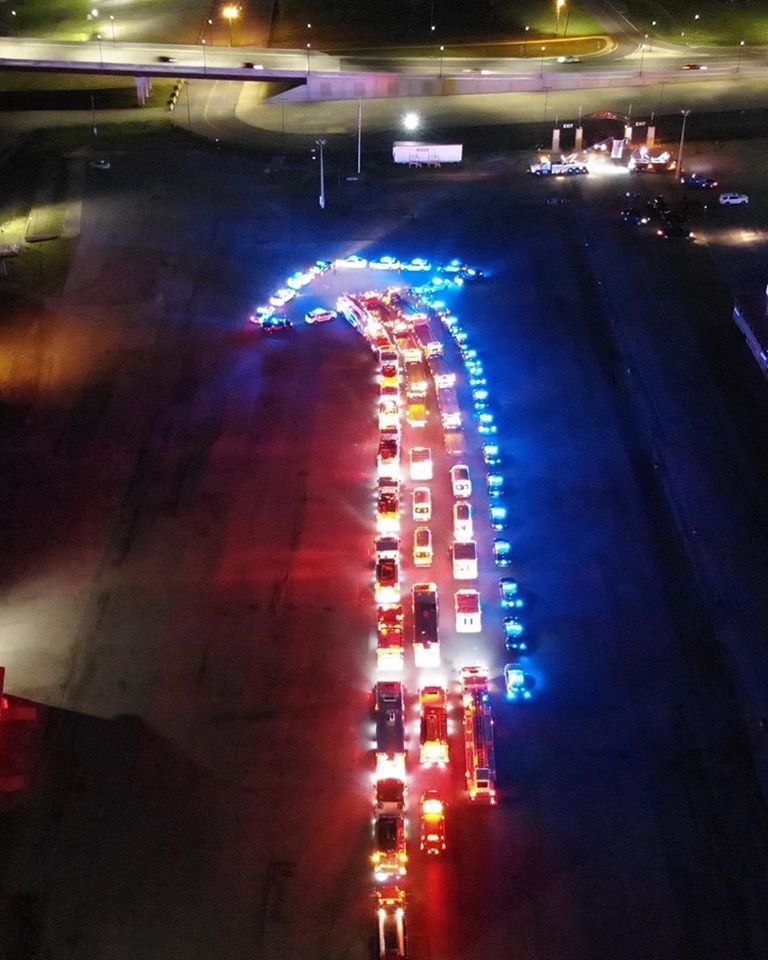 Additional resources