Ga. fire captain to lead Pledge of Allegiance at Biden inauguration
South Fulton Fire Capt. Andrea Hall, a 28-year fire veteran and the president of IAFF Local 3920, said she was "thrilled and humbled" to be selected for the ceremony
---
By Laura French
SOUTH FULTON, Ga. — A Georgia fire captain has been selected to lead the Pledge of Allegiance at the inauguration of President-elect Joe Biden and Vice President-elect Kamala Harris next week. 
South Fulton Fire Rescue Capt. Andrea Hall will lead the Pledge at the ceremony in Washington, D.C., on Jan. 20, South Fulton officials announced Thursday. Hall is the president of IAFF Local 3920 and a 28-year fire service veteran. She was promoted to fire captain in Fulton County in 2004 and went on to join South Fulton Fire Rescue as its first African-American female captain.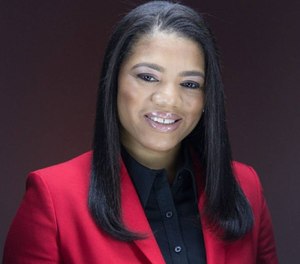 "I am thrilled and humbled to represent firefighters and other frontline workers in the state of Georgia and the City of South Fulton," Hall said in a statement. "I was asked by the general president of the International Association of Fire Fighters and President-elect Biden's inauguration committee to deliver the pledge. It is a privilege and an honor to help usher in a new chapter of leadership for our country." 
IAFF General President Harold Schaitberger said in a statement announcing Hall's selection, "When the Biden Senior Transition Team asked me to recommend a union leader and rank-and-file firefighter, my job was easy. President Hall organized her local and then passed an ordinance that afforded collective bargaining rights for her members. That was not an easy thing to do in a right-to-work state." 
IAFF 12th District Vice President Walt Dix also issued a statement calling Hall an "extremely effective leader in the 12th district," adding, "I can think of no one better for this honor." 
"We are proud of Capt. Harris and our entire team of fire and rescue personnel," stated South Fulton Mayor William Edwards. "She represents the best city staff in the state and it is only fitting that she lead our nation in the pledge." 
The 59th Inaugural Ceremonies will take place on the West Front of the U.S. Capitol next Wednesday. In-person attendance will be limited due to COVID-19, according to the Joint Congressional Committee on Inaugural Ceremonies.