Man shoots at Calif. firefighters battling wildfire
John Maxwell Heron called 911 to report intruders and shot at a Cal Fire crew when they came to his property to establish a fire line
---
By FireRescue1 Staff
REDWOOD VALLEY, Calif. — A man was arrested for shooting at firefighters who were battling a wildfire on his property.
CBS SF Bay Area reported that a Cal Fire crew was attempting to establish a fire line on John Maxwell Heron's property when they heard someone shouting at them from the home. When they heard gunshots, they quickly left and called police.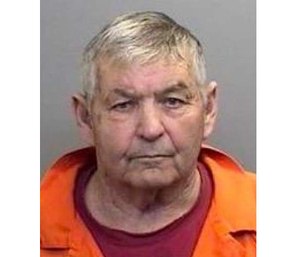 Heron called 911 while the incident was being investigated and said he had discharged his firearm at intruders.
Police said Heron resisted arrest when they arrived at his home. He was booked and held on a $15,000 bond.