Ind. county public safety agencies seek new dispatch system to speed emergency responses
Fire, EMS, police and 911 departments in Porter County are collaborating to apply for funding for the more efficient alerting system
---
Anna Ortiz
The Times, Munster, Ind.
CHESTERTON, Ind. — The Chesterton Fire Department is seeking a Federal Emergency Management Agency grant for a station alerting system, which will quicken response times to local emergencies.
The department is pursuing a 90/10 match-grant that will provide the resources needed to buy a digital station-alerting system, said Kevin Nevers, public affairs liaison for the Town of Chesterton.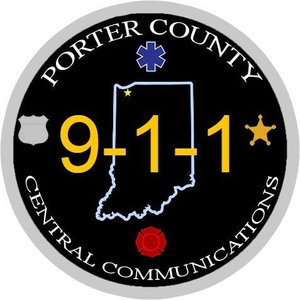 On Monday, Chesterton Town Council voted unanimously to give funds to match the grant. The station-alerting system will cost an estimated $56,386.56, said Eric Camel, Chesterton Fire Department interim chief. The match-grant will cut down the amount paid by the department to $5,638.66.
The Assistance to Firefighters Grant is being made available by FEMA. Portage Fire Department Assistant Chief Kevin DeYoung is coordinating the grant application on behalf of multiple agencies including Chesterton Fire Department, Portage Fire Department, South Haven Police Department, Porter County EMS and the Porter County 911 Dispatch Center.
The Porter County 911 Center currently uses an 800 megahertz radio system to dispatch first responders to emergencies. However, the radio system in place causes the dispatcher to have to verbally communicate separately with each department. The dispatcher has to contact each agency call-by-call even in the event of multiple departments being called to the same emergency call.
As a result, there is a delay in response, Camel said.
A station-alerting system will quicken the process to ensure the fastest response, officials said. It will use a network to communicate with multiple agencies instantly, said Anthony Stua, director of the Porter County 911 Dispatch Center.
As the dispatcher is speaking with a 911 caller, information about the caller and situation will be entered into the system. This information will then be transmitted to multiple agencies simultaneously.
The alerts to agencies can be customized and reach first responders by text or phone call. The system would decrease response times and improve communication in between fire departments, Camel said.
"No one wants an emergency but if you have to have one, getting assistance ASAP is critically important," Camel said. "The station alerting system is beneficial to everyone from the dispatch center to the fire department to our citizens. It helps to reduce dispatch time when multiple calls occur at once, reduce human error and enhance communication to all involved. I would like to thank Portage Fire for taking the lead on this endeavor."
___
(c)2021 The Times (Munster, Ind.)
McClatchy-Tribune News Service