Pa. county leaders say over-strict legal document an obstacle to virus patient addresses
Many county leaders have refused to sign the nine-page non-disclosure and confidentiality agreement required to obtain address lists for their 911 centers
---
Jonathan D. Silver
Pittsburgh Post-Gazette
BUTLER COUNTY, Pa. — For weeks, Steven Bicehouse, director of emergency services for Butler County, had heard the frustrations of front-line first responders who clamored to know if someone at an address they were heading to had COVID-19. State law barred the release of that data to anyone but 10 county and municipal health departments in Pennsylvania, Allegheny County's being one of them.
So when it appeared that a deal had been struck for the state Department of Health to relax its rules and give 911 coordinators in all 67 counties access to the address of people who were confirmed or probable positives for the novel coronavirus — explicitly so the 911 centers could alert police officers, firefighters, paramedics and EMTs to take special precautions — Mr. Bicehouse was excited.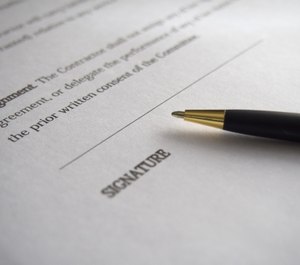 But there was one big hitch — a nine-page legal document called a non-disclosure and confidentiality agreement that the state demanded must be signed before any data could flow.
The health department says that it calls for officials to get written confidentiality pledges from every single first responder in a county — in Butler alone that's upwards of 1,000 people — promising to shield patients' COVID-19 data.
And if any first responder breaches that promise, each county could be liable, even though counties don't directly control or employ the emergency workers. Penalties include not only a $5,000 fine for each violation, but the potential withholding of state funding for that county's 911 center, which often totals millions of dollars a year. 
"We have been working to assist those who sought information to protect their first responders," Nate Wardle, a state health department spokesman said Friday. "However, we must also ensure that we are protecting the right to privacy for Pennsylvanians."
On Tuesday Mr. Bicehouse had to break the bad news at his weekly meeting with representatives from Butler County's ambulance companies. The document was way too onerous to sign, he explained; it was impossible to make a deal with the state under their conditions.
"We knew there was going to be some sort of non-disclosure agreement. There always is when you're handling sensitive data, and we appreciate that and we expect that. But when you have a non-disclosure agreement that is so restrictive that you can't implement it successfully and puts millions of dollars at risk, you can't do it," Mr. Bicehouse said this week. "It's a deal-breaker for us."
As he put it, the risk isn't worth the reward. And Mr. Bicehouse is not alone. 
Across the commonwealth, the heads of county emergency service departments are upset over this setback. And even some of those who have signed it are wary of the pitfalls.
"We've heard it from all over the state, honestly," said Lisa Schaefer, executive director of the County Commissioners Association of Pennsylvania. She said the issue was "uncharted territory" for her constituents.
"I do think that it presents certain challenges for counties who want to be able to help their first responders but don't want to get caught on the penalty side for being liable for the actions of others," Ms. Schaefer said.
Twenty-nine counties have executed the agreement; but many have rejected the state's terms.
"If they had given us realistic expectations or realistic goals or requirements, however you want to phrase it, we would have done that. But it's not realistic. It's not realistic to get that many confidentiality agreements signed, and tying millions of dollars in 911 funding into a breach of confidentiality is not realistic either. It's not fair," said Jeffrey Yates, Washington County's director of public safety.
The same holds true in Beaver County.
"The [health department] thinks they made good on providing the information. However we have to jump through hoops of a non-disclosure agreement to get the information," said Eric Brewer, director of emergency services in Beaver County. "In the agreement it says our 911 funding may be withheld if we fail to meet the obligations."
Beaver County — which has roughly 35 police departments, 40-odd fire departments and about eight ambulance services operating in its environs — signed the agreement but is not planning to follow through under the current provisions.
"We signed it. We are not extracting any data from it," Mr. Brewer said. "Unless there's an easier process we can't do it the way it is. ... I was kind of hoping that enough people would complain that they would change the process, and that hasn't happened."
Mercer County had concerns as well.
"When we got it, we were kind of excited that we were going to be able to get some information," said Frank Jannetti, director of the Mercer County Department of Public Safety. "After reading it, we determined there was no way we could implement it. It's actually impossible for us at our level to implement the non-disclosure agreement. I encouraged our commissioners not to sign it."
In Lancaster County, which hasn't signed the agreement, the commissioners are "trying to get the state to ease up on those restrictions," said Jeff Garner, the 911 operations managers. "A lot of our neighboring counties, they're not signing it."
Venango County signed the document and has gotten the data, but it hasn't entered it into its 911 system yet or passed it on to first responders. The solicitor and commissioners are still grappling with the logistics of getting the county's roughly 300 first responders to sign.
"In the long run, I think it would be doable. For me just to put it out there right now, 'You guys have to do this, boom, sign this,' without sitting down and talking to them and explaining why they need to sign it, probably not," said Timothy Dunkle, Venango's public safety director.
"It's kind of a hard pill to swallow, knowing that 911 services throughout the state rely on that funding. It's a little unnerving to see them throw that in there as a penalty," Mr. Dunkle said. "I don't think such extreme measures were necessary. All first responders, whether in rural Pennsylvania or urban Pennsylvania, know that confidentiality is a priority in this business. It's not a new standard or anything...For [the health department] to go as strong-armed as they did, it was kind of shocking."
Somerset County, which signed the document, has an unusual take on the confidentiality agreement. Solicitor Michael Barbera, who had a conference call April 15 with health department officials, said he believes that based on the document's language, first responders do not have to sign non-disclosure pledges — regardless of the health department's intentions.
He pointed to this paragraph: "Recipient shall require its employees, representatives and subcontractors to execute an Acknowledgement of Confidentiality which sets out the provisions of this paragraph."
Mr. Barbera said individual first responders are not employees, representatives or subcontractors of the county. And as for how other counties have read the document? "I would say their interpretation is in error."
Mr. Wardle, the health department spokesman, after conferring with the officials who spoke with Mr. Barbera, wrote in an email, "Counties do have the responsibility to have any subrecipients agree to and acknowledge confidentiality and use restrictions in writing [could be electronic]. However, the subrecipients do not need to sign the original NDA."
To which Mr. Barbera responded that the word "subrecipients" does not appear in the legal document his county was given.
"I think that the key phrase there is they're now using a term 'subrecipient,' which does not appear anywhere in the NDA. I can appreciate their interpretation, but that's not what the NDA says," Mr. Barbera said. "In the legal field all the time there are what things say, but if the legal intent is not reduced to the writing, then it doesn't matter."
As a result, he said, Somerset County will proceed with its plan to have county employees and subcontractors sign agreements. But not first responders.
"As of right now," he said Friday evening, "our game plan has not changed."
Some legislators have fielded counties' complaints. Behind the scenes, the County Commissioners Association of Pennsylvania is working to find a mutual solution.
But until then, first responders continue to go to calls in the dark about whether they should use precious personal protective equipment.
Under the state health department's interpretation of a 1955 law, the Disease Prevention and Control Act, only local health departments can access their local data for about 70-odd infectious diseases. There are 10 local health departments throughout Pennsylvania; Allegheny and Erie are the only counties with one in the western part of the state.
Those locales are able to interpret state law how they see fit. In Allegheny County, officials flag COVID-positive addresses in the 911 system and alert first responders that someone in a particular home is infected. Allegheny County has not had to sign any kind of agreement with the state in order to use the data.
"The very nature of their jobs is such that they deal with private health information and other privacy issues each day," Amie Downs, Allegheny County's spokeswoman, said. "There has been no such request from the state. Our agreement locally was seen as a model, and we have remained outside of the arrangement that the state put together."
So that leaves the vast majority of counties that do not have local health departments, and thus no access to infectious disease data, at the mercy of the state to decide whether they get the data, under what conditions and what happens if there are any violations.
"Ironically, the counties who don't have access to Department of Health offices, personnel and services are the ones in need of the information, and ironically the process being put in place makes it more difficult for those counties to get the information," said H. William White III, Butler County's solicitor.
Mr. White, who has done legal work in the health field, said the state's non-disclosure form is "fairly standard" in the industry. The problem, he said, is that the agreement was not tweaked to reflect the reality of the situation.
As a result, what would be par for the course in a different setting became "basically almost prohibitively complex and, from a realistic point of view, practically impossible to comply with," Mr. White said. "As you can imagine, that means technically the county emergency management agency would have to get an NDA [non-disclosure agreement] technically from every single firefighter, every single police officer, every single EMT, plus probably their employers, too."
State Sen. Kim Ward, R-Hempfield, has introduced a bill in the legislature to remedy the problem.
Under its current form, the bill states that under a disaster declaration by the governor over a communicable disease, the state or local health departments shall release "individually identifiable" health information to 911 centers and first responders within 24 hours of learning about a confirmed case. "Law enforcement officers, fire department personnel and emergency medical services personnel shall follow all applicable federal and state laws, regulations and confidentiality standards," according to the bill, which is in committee.
Ms. Ward said Friday afternoon that she believes her bill will come up for a Senate vote next week. Meanwhile she shares the frustrations of first responders and 911 coordinators with the health department.
"The first responders are simply asking to be able to protect themselves. And the state Department of Health is trying to make them jump through a bunch of hoops because they don't want to release the information. They want to control it," Ms. Ward said. "I think it's important that we continue with the legislation because we don't want to go through this every time this happens. We need to have the law on the books."
Like his counterparts, Mr. Bicehouse of Butler County was surprised and dejected by the latest battle with the state over health care information.
"Extremely disappointed that we could not come to a solution that would, while protecting individuals' privacy would also protect emergency responders out there that are doing the hard work and are out on the front lines," he said. "It was disheartening and disappointing."
But at least some of the state's 911 coordinators believe it is worth continuing to press the issue because of experts' predictions about future surges or waves of COVID-19 infections.
"I don't think it's too late," Mr. Bicehouse said. "If the Department of Health is willing to come to some sort of agreement that is palatable for everybody yet maintains that integrity of the data and the privacy of individuals, I would absolutely love to work for that."
———
©2020 the Pittsburgh Post-Gazette
McClatchy-Tribune News Service