22 dramatic, wild and heartwarming firefighter news and rescues from 2022
From a "spaceship" fire to an impromptu station wedding, and even 792 jars of Ragú, 2022 gave firefighters across the country some unique experiences
---
Firefighters faced extreme situations in 2022 – rescues, disaster response and countless heart-pounding calls. But they also found themselves square in the middle of some response efforts on the odder side, plus many heartwarming moments they'll likely never forget.
Here are 22 of our favorite stories from the year.
Dramatic rescues
No year-end roundup can include all the harrowing rescues, but these stand out.
Four crewmembers were on the rope for the lifesaving maneuver. Two weeks later, they received proclamations for the daring work.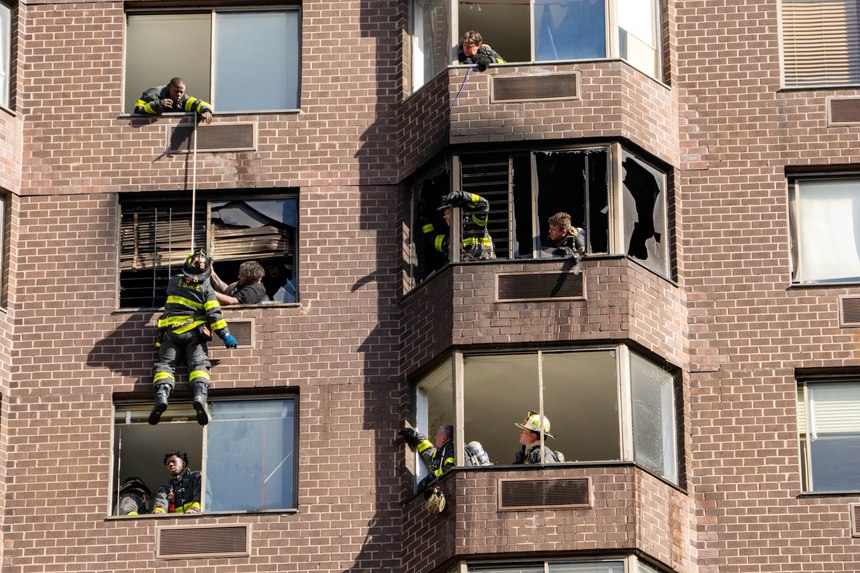 In January, a 50-year-old bridge collapsed in Pittsburgh, requiring rescue crews to rappel nearly 150 feet and make a human chain to reach occupants of a bus that had fallen into a park ravine.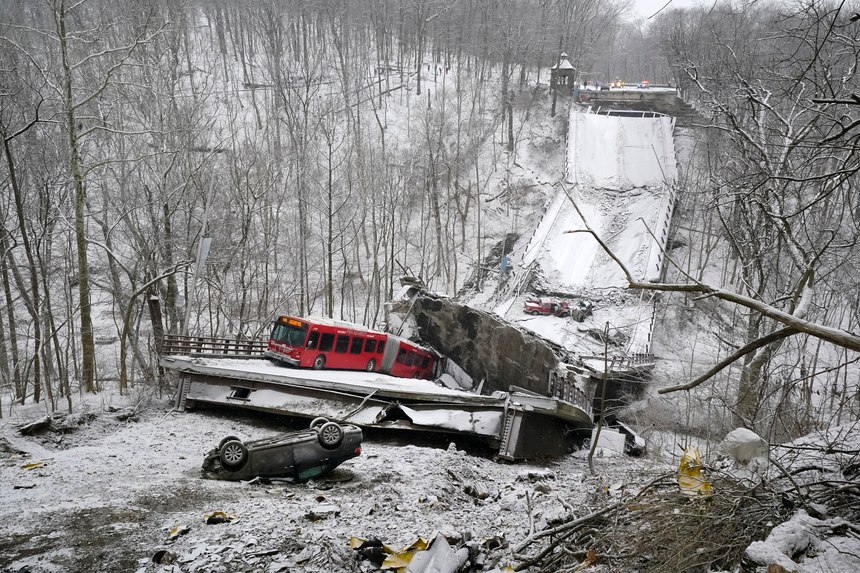 Broward Sheriff's Office Fire Rescue Firefighter Bryan Aparicio was off-duty, and he and his girlfriend, Sue, were looking forward to their cruise vacation. Traveling along Interstate 95, the car they were in became immersed in flames. They were two of five people injured in a Florida fuel tanker fire in October.
Extreme extrications
You won't look at a pizza oven the same way again. Or an escalator. Maybe not an electrical tower either.
The man became trapped as he tried to crawl down through a vent.
"I kept hearing some really loud banging noises, some thudding noises," said Ibrar Khan, who had been enjoying a fire while watching a movie with his family.
Montgomery County Fire & Rescue Service members had to rip a wall apart with their hands.
(6a) Technical Rescue, Dameron Dr & Forest Glen Rd, Forest Glen/Silver Spring, @MontgomeryCoMD Single family house, man stuck in chimney, assisting police, @mcfrs AT719, A742, RS742, PE719, EMS703, SA700, C700 on scene pic.twitter.com/61xIUFkDWt

— Pete Piringer (@mcfrsPIO) January 8, 2022
Orange County Battalion Chief Michael Morganstern said crewmembers gave the 13-year-old girl pain medication while disassembling the mechanism in August.
The single-engine aircraft was ensnared about 100 feet off the ground.
Afterward, Montgomery County Fire & Rescue Chief Scott Goldstein gave Chief Marc Bashoor all the details.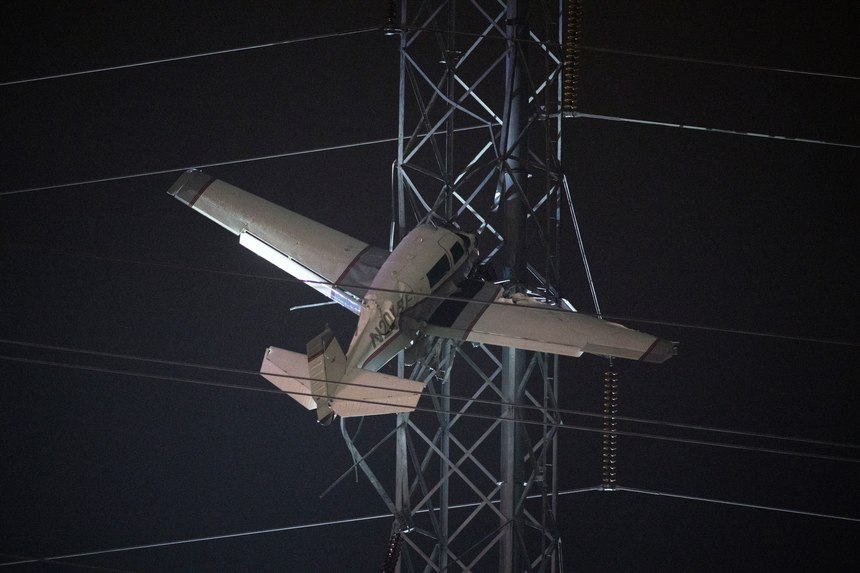 Simply strange
Have you had weird days? These firefighters have responded to truly odd calls.
"Sometimes you never know what type of call we might respond to," officials said in February. "Thankfully this one turned out to be nothing serious."
The so-called Frisco UFO House – a metallic-looking silver home built to resemble a flying saucer – appears to have melted.
A man with a lighter admitted to starting the fire. (Did anyone tell Billy Joel about this? This person did start the fire.)
Personal bests
These firefighters made strides far from firehouses – in the wild, on stages and in a garden. Talk about personal growth!
Jaclyn Arndt of the Homer Volunteer Fire Department pushed herself to compete in the 2022 Iditarod Trail Invitational 350 -- "one of the most challenging experiences on the planet." And she won!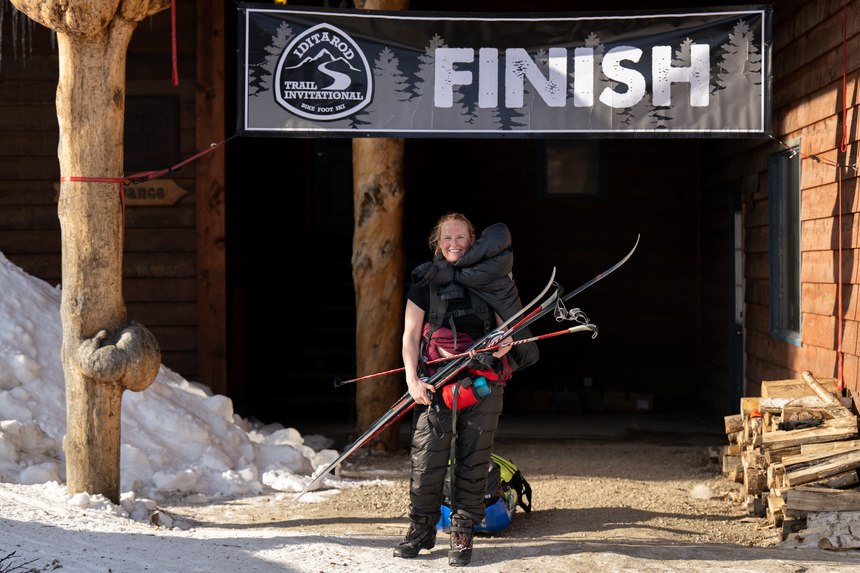 Kailee Horvath is a volunteer firefighter and EMT with Loudoun Fire Rescue and the Ashburn Volunteer Fire Rescue Department. She also is a nursing student.
Erie Firefighter John Stewart must have quite a green thumb. This is his second extremely large pumpkin.
Love and luck
Never mind getting to the church on time or to a hospital. Sometimes good things happen where you are.
Driver/Operator Dylan Fischer was about to miss his own wedding due to staffing issues. But his coworkers helped him and his bride have their ceremony.
In August, Firefighter-paramedic Duane McFarland could not believe that he had won until his wife confirmed it.
Fresno firefighter-EMT Taylor Cruz said he went "into work mode."
Animal rescues
Our favorite feline rescue of the year wasn't from a tree. And while cats defy all kinds of boundaries, sometimes so does a moose.
The Woolwich Fire Co. crew found the 4-foot reptile in May.
Morristown firefighters safely coaxed the fuzzy, little cat out of the machine in June.
The young but large animal fell into a bedroom and needed help from firefighters, wildlife troopers and biologists.
It's not always animals who need a rescue. Sometimes they are rescuers.
"My dog picked up the track right away from where Jacob was last seen in the woods," Windsor Assistant Fire Chief Callie Mallory said in July.
Fun with food and drink
Getting free food or drinks for National First Responders Day is great, but these firefighters got some more nice freebies.
Firefighters need coffee as much as anyone, but the Chattanooga Fire Department got a donation of $50,000 worth.
And who could forget the video of Tahlequah firefighters saying "Cook like a mother!" that led to a lot of free pasta sauce.